The Wellcome Collection at 183, Euston Road, London NW1(1)
The Wellcome Collection at 183, Euston Road, London NW1(2)
Advertising on the London Underground(1)
Advertising on the London Underground(2)
Opening Night
Mr. Kengo Kitaoka, (Chair, Shiga Prefectural Social Welfare Organization) addressing the attendees of the opening
Scenes from the exhibit(1)
Scenes from the exhibit(2)
Scenes from the exhibit(3)
Scenes from the exhibit(4)
Scenes from the exhibit(5)
Scenes from the exhibit(6)
Scenes from the exhibit(7)
Scenes from the exhibit(8)
Ask the curator! A few words with Ms. Shamita Sharmacharjah of the Wellcome Collection
――What was the concept behind 'Souzou: Outsider Art from Japan'?
The Wellcome collection is still a relatively new exhibition space, and we focus on the connections between medicine, life and art…basically 'the human condition'.
So what kind of approach were we going take for this exhibit under this broad term? Human health is all encompassing and includes both mental health and disability as well too, of course. Hence our interest in showing these works to the public in the UK but, we wished to construct it in a way to place focus on 'the possibilities of human creativity' and not on disabilities.
I myself began my career at the Whitechapel Gallery in London, and after that I moved to Tate Modern before I joined the Wellcome Collection. I read Art History at university and I was already familiar with outsider art. In fact the first show I curated was an exhibit of outsider art called 'Inner World Outside'. In this show I wanted to explore the myth of the 'outsider' and we exhibited 'outsider art' works along with Picasso, Klimt (both of whom were avid collectors of outsider art).
I didn't have any intention of drawing parallels between those artists, but rather wanted to show the influence of outsider art on famous artists, and also to destroy the stereotype that outsider art is some kind of obsessive compulsive impulse.
For this show, we wanted our visitors to experience thoughts and sensations they have never experienced before and to see how creation allows people to communicate beyond languages
We wanted to take an object-led approach, and allow the works to speak for themselves without placing too much emphasis on the conditions of the artists behind the work. We have displayed the works in a way that the audience will be led through them and have a video introducing the artists at the end.
In the case of outsider art it is said that the artists are interested in the final object and the process of making it, without a particular audience in mind. This is not to say that they don't have anything to say, they certainly do have something very significant to say, hence we can explore communication outside of language by being exposed to these works.
――What is the difference between 'outsider art' and 'art brut'?
They are both amorphous terms, and I believe that art brut has a wider scope of definition of the two. They both mean art made by artists who are self-taught and perceived to interpret the edges of society, and this can include (not only people with disabilities but) people in prison, 'eccentrics' and depending on that particular society, this couple include homosexual people, and even women!
So therefore the concept itself is very amorphous and open to interpretation. In the case of art brut this is even more amorphous and you could include art made by children to it too even.
――What are your impressions of Japanese art brut pieces?
I notice a kind of 'childhood versus adulthood' theme as well as a real joy of construction and an enjoyment of the tactile qualities of the materials. Along with these I do see the influences of ambient culture such as manga and anime.
The artists are so creative with the use of materials they are provided with. At the workshops in their facilities they are generally given the same materials, meaning what is in major production in that country at the time…the same clay…the same pastels etc.. however, despite this the works are still so varied and it shows you the limitlessness of human ingenuity and creativity.
Since going to Japan, I've become even more interested in the processes used by the artists to create their works too, and the economy of their use of materials. There is an artisanal approach I noticed, and could this possibly attributed to a kind of Japanese tradition? I don't know the answer to that, but either way I'm sure that a fundamental component for the artists working (especially in ceramics and textiles) is a pursuit of a tactile and soothing joy of creation.
Common threads I see between the artists and many of the works are elements of 'suspended' or 'prolonged' childhood', such as fantasies surrounding marriage, sex and other 'growing-up' fantasies conveying hopes and anxieties related to these themes.
I also noticed many transport related themes, are these related to escape? perhaps.
Also 'Utopia' type parallel universe fantasies as well as different examples of using the human and animal figures to represent the 'self'.
I do think that there are certain 'Japanese characteristics' to the works, but that is the case anywhere, you will have the influence of the particular 'ambient culture' which surrounds you. If you are aware of your environment, then you take in or absorb the ambient culture, and the reclassification of this information will come out in your work. Meaning that the culture of images that you grow up in (and are aware of) will come through in your work as certain 'characteristics'.
This is the starting point from which human creativity transcends borders and languages, and invites us to a place where we can observe and feel the universality of human expression.
Ms. Shamita Sharmacharjah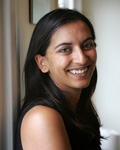 Curator of Public Programmes at the Wellcome Collection in London, Ms. Shamita Sharmacharjah was the curator in charge of 'Souzou: Outsider Art from Japan'. Before working at the Wellcome Collection, Shamita took part in the Inspire Curatorial Fellowship project led by Arts Council England.
She previously worked at the Whitechapel Gallery in East London where she was an instrumental member of the curatorial team putting together numerous exhibitions, including the 'Inner World Outside' exhibit of 2006 which explored the influence outsider art had on the modern European masters.
Shamita also worked at the Tate Modern as assistant curator as part of the learning and educational department, working closely with artists, schools and organizations supporting persons with learning and behavioral difficulties. She read English literature and Art History at the University of Edinburgh, and graduated in 2003
The Wellcome Collection(Wellcome Collection London, United Kingdom)
Opened in 2007, The Wellcome Collection is a free visitor destination exploring the connections between medicine, life and art in the past, present and future and is a part of The Wellcome Trust, an independent charity established in 1936 to fund research for improving human and animal health.
The 'Medicine Man' permanent collection showcases some of founder Sir Henry Wellcome's huge collection of books, paintings, artifacts and objects from around the world documenting the historical development of medicine, while a separate exhibition space runs a changing programme of exhibits of contemporary art related to medicine and human health. The innovative curatorial programme and venue are generating much interest and buzz, becoming a prime destination in the city of London.
Also located are a café and the world-renowned Wellcome Library, as well as public event and conference spaces for the dissemination of biomedical sciences and art into the historical and cultural landscape.
http://www.wellcomecollection.org/